Workers with lower education levels are being hurt more during the coronavirus crisis, as indicated by online job ads trends. Meanwhile, the overall number of new job postings has continued to be low, though certain occupations remain in high demand.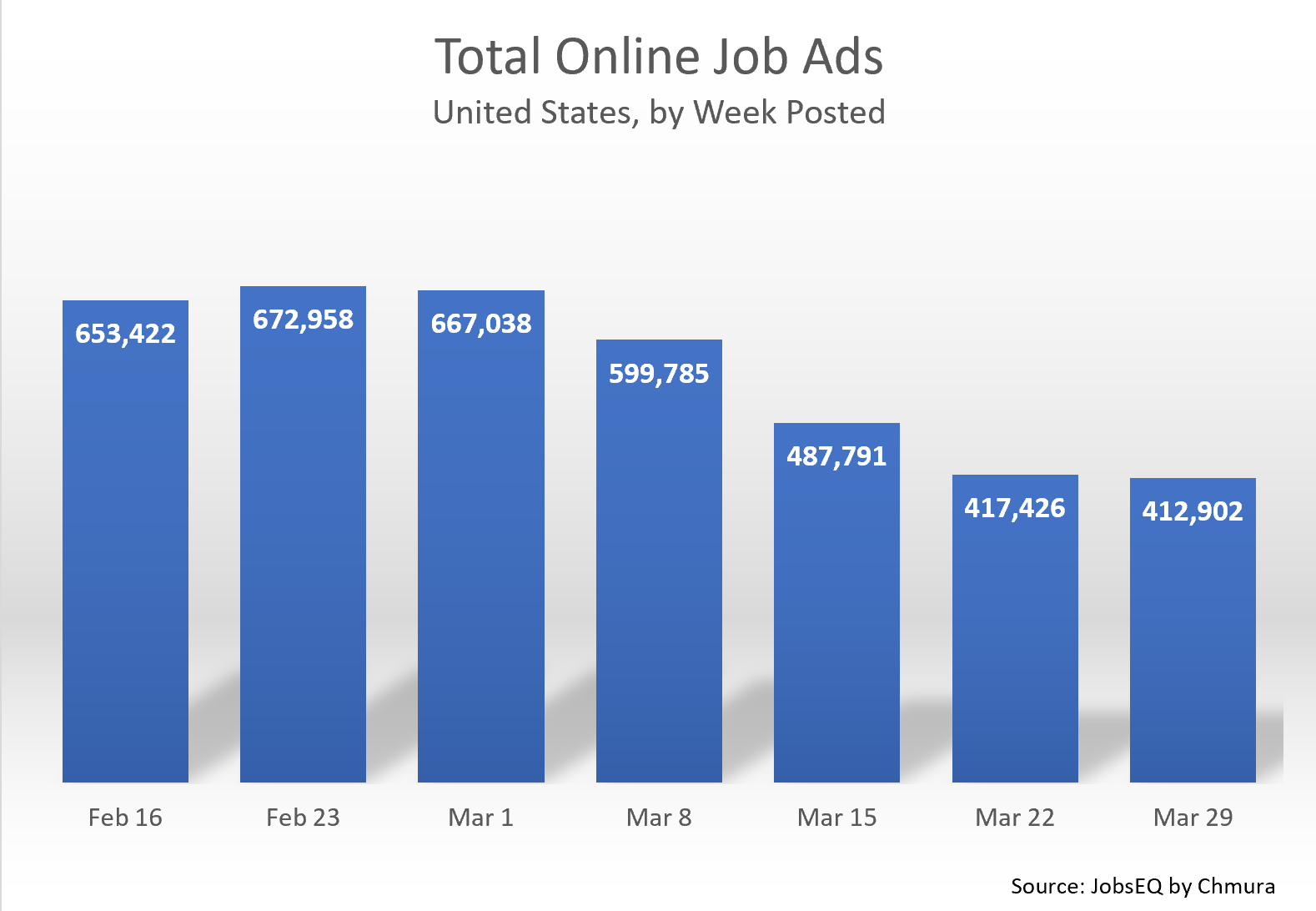 Throughout March, ad volume in the United States dropped week to week. The rate of decline slowed with the week beginning March 29, slipping only one percent from the prior week. However, the two-week period beginning March 22 saw 34% fewer ads compared with the two weeks beginning March 1.
Variation in Demand by Occupation
A stark relationship is seen between the education requirements of jobs and recent changes in ad volume. Comparing the two weeks beginning March 22 to the two weeks starting March 1, job ads requiring a high school diploma or equivalent plummeted 47%; job ads needing an associate's, bachelor's, or master's degree also declined, but by smaller amounts. Moreover, online ads requiring a doctoral or professional degree increased seven percent over the same period.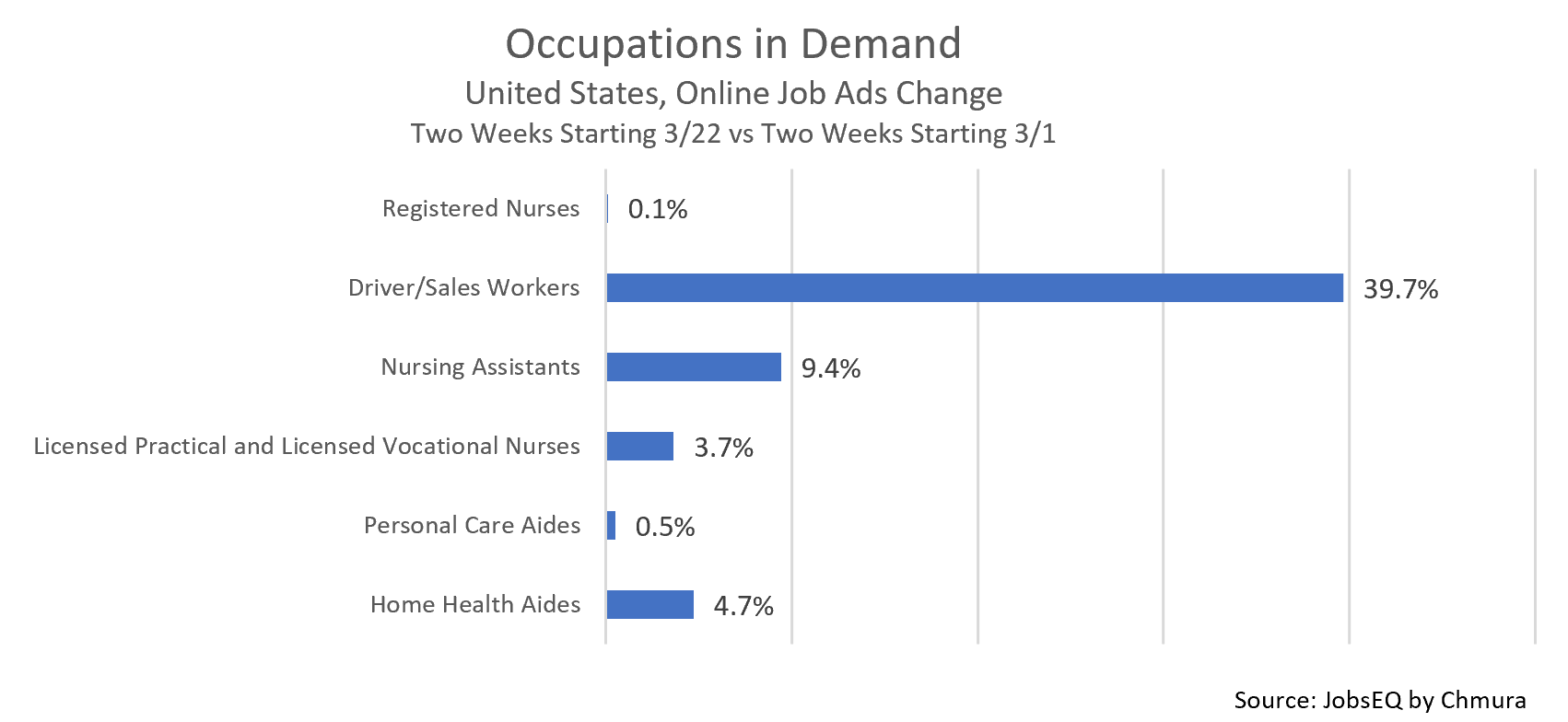 Regardless of the broad trend, specific jobs at all education levels can be found in demand. As shown in the above chart, many of these jobs are in health care, including registered nurses, nursing assistants, licensed practical and licensed vocational nurses, personal care aides, and home health aides.
About the Data
All data above are derived from JobsEQ by Chmura, the Real-Time Intelligence online job ad data set, pulled from over 30,000 websites and updated daily. Each week of ads is defined as new online ads that start between Sunday and the following Saturday, inclusive. All ad counts represent deduplicated figures. The relationship between ad counts and actual hires is described here.
Education level requirements for job ads as used above are defined as the minimum education level needed. For example, if a job ad states that a bachelor's degree is required but a master's is preferred, this ad is categorized as a minimum education level of a bachelor's degree.
Many extraneous factors can affect short-term volume of online job postings. Thus, while the changes noted above should be watched over time to confirm the impacts, such a short-term snapshot can offer an early indication of labor market shifts, especially valuable in this time of unprecedented economic disruption.
In addition, historical volume is revised as additional data are made available and processed. Small changes can be seen, for example, in the historical volume above compared with last week's posting of our report.

This blog reflects Chmura staff assessments and opinions with the information available at the time the blog was written.