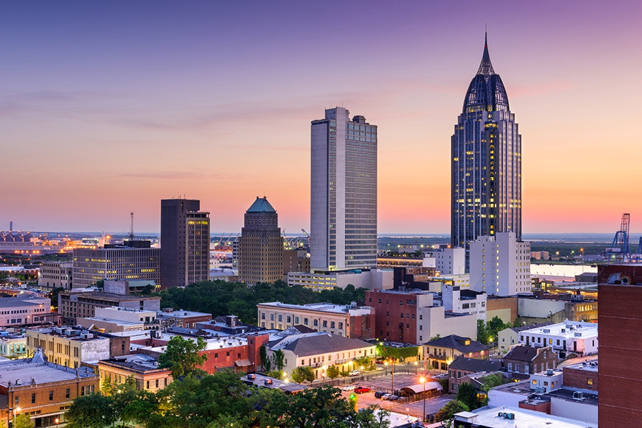 The Problem
The Mobile Area Chamber of Commerce in Alabama serves as the lead economic development engine for the City of Mobile and Mobile County. But in order for Mobile to continue to develop, a diverse team of actors need to work together: the City of Mobile, Mobile County, the Alabama Department of Commerce, Alabama State Port Authority, Mobile Airport Authority, Visit Mobile, Mobile Downtown Alliance, and local utility and educational entities.
The Mobile Area had a successful economic development strategy and strong workforce development initiatives, but with so many players, the Chamber knew they needed a way to get everyone on the same page. Specifically, the Chamber needed to a common understanding about how the region's labor supply and potential gaps could affect competitiveness in site selection projects. After discussing it with the members of Team Mobile, the Mobile Chamber engaged Chmura and Global Location Strategies to prepare a comprehensive labor availability analysis and report. This analysis would provide a solid foundation for workforce development initiatives to attract and retain target industries.
The Solution
Between September 2018 and March 2019, the Chmura consulting team…
Analyzed the labor market. The Chmura team assessed the labor market, available skills, industry competitiveness, and overall strengths, weaknesses, opportunities, and threats.
Engaged people on the ground. Our consultants gathered input from regional stakeholders, including representatives from industry partners, workforce training organizations, community colleges, and universities, to validate the data and provide further insights into the region's labor force and needs.
Recommended ways for Mobile to grow. We don't just analyze the data and walk away. We also recommended ways the Chamber could leverage the region's strengths, position the region to recruit and train workers for in-demand jobs, and act on confirmed growth opportunities.
The Chmura Difference
Our labor market analysis provided a common source of truth that allowed all the players in Team Mobile to get on the same page.
As a result, the Mobile Area Chamber of Commerce is ready to put the study into action. David Rodgers, Vice President of Economic Development said, "Our team found a partner in Chmura Economics. Chmura's level of professionalism and expertise helped provide a thorough labor analysis study for the area around Mobile, Alabama. This was not a study that will be put on the shelf."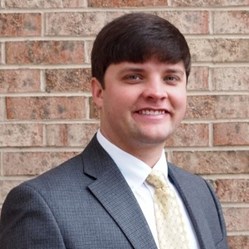 David Rodgers, Vice President of Economic Development for Mobile Area Chamber
"Our team is excited to put this study into action while continuing our collaborative partnership with Chmura's team," he continued.
The Chmura team is proud to have helped the Mobile Area Chamber of Commerce work together to grow Mobile. Want to see how our labor market data and analysis can help you, too?
This blog reflects Chmura staff assessments and opinions with the information available at the time the blog was written.