Event Date: October 7-9, 2014
Location: Hilton Richmond Hotel and Spa
Conference Website: 2014 VEDA Fall Conference
Session I on Wednesday, October 8th, 2014 at 8:30 AM:
Dr. Chris Chmura
How Labor Availability is Changing the Conversation Around Deal Flow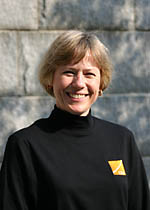 Chris Chmura is the President, Chief Economist, and Principal of Chmura.
Chris Chmura is the President and Chief Economist for Chmura Economics & Analytics, a quantitative research and economic development and workforce consulting firm located in Richmond, Virginia, that she founded in December 1999. She is a quoted source on regional and national trends in the media throughout the Mid-Atlantic and Southeast, as well as national publications such as the Wall Street Journal. She writes a monthly column on the economy for the Richmond Times Dispatch.
This blog reflects Chmura staff assessments and opinions with the information available at the time the blog was written.