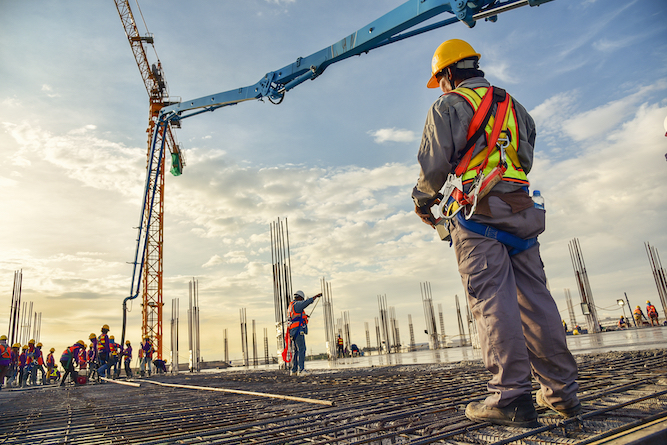 Site selectors form an essential part of the modern economy. Businesses need skilled, experienced partners to understand which locations meet the necessary requirements to fulfill their relocation and expansion needs.
Chmura is fortunate to work with one of the best site selection firms around, Global Location Strategies (GLS). GLS's President Didi Caldwell has over 20 years of experience finding ideal locations for some of the largest businesses in the world. GLS shepherds clients through all parts of the site selection process, from location benchmarking studies, to identifying all available sites that meet the client's particular needs, to narrowing that list to only the most qualified alternatives before making the final location decision. Caldwell explains that GLS developed its focus on quality, cost, and risk through decades of experience and brings a transparent process to what can otherwise become one both bogged down in a mountain of unorganized bits of data and laden with bias.
At the heart of every site selection decision are labor issues. "For our clients, labor is top of mind," explains Principal Tess Fay. "It's a critical piece of the site selection methodology and evaluation." GLS clients need to know whether both an area's existing labor force and its labor force of the future will be sufficient to power their growth.
That's why GLS uses JobsEQ.
The Shape of a Region's Labor Force
Before subscribing to JobsEQ, Caldwell remembers trying to pull together various sources of government data into their own analytics, a process she calls "overwhelming." Now, JobsEQ is "an integral piece of the site selection toolkit. I can't really remember how GLS answered a labor question before JobsEQ. I just remember it was difficult and time-consuming."
JobsEQ helps GLS answer multiple questions about the demographic and labor trends that can make or break a project. Says Fay, "each of the JobsEQ analytics is valuable at some point in our site selection process." Companies need to understand multigenerational labor trends, which requires a demographic breakdown of the age distribution and long-term projections for an area's population. "We look at population size, workforce size, and labor force participation rate," Fay says. "What's our under 18 cohort look like compared to our retired cohort? Do we feel confident that a community will be able successfully transition students into the workforce as they graduate high school or college?"
JobsEQ's custom drive-time feature helps measure the labor shed within a drive time and gives a highly accurate picture of available labor in the area. It helps estimate wages to determine the relative cost competitiveness of different locations. It even lets GLS work with economic developers to understand what types of projects their area is most prepared to support.
What makes Chmura different is its attention to customer satisfaction. Caldwell praised the level of support provided through JobsEQ's live chat and training modules and Chmura's responsiveness to their product improvement suggestions. "We are constantly seeing our recommendations and requests incorporated into the software."
The JobsEQ Advantage
JobsEQ gives GLS a decided advantage over their competitors. Fay recalls a recent competition to support a business's expansion project between GLS and another site selection company. The client asked for a workforce analysis that definitively answered the question, "if the only thing we cared about was workforce, where would we go?" Fay states that "we could not have answered that question without JobsEQ. Within a week's timeframe, we were able to put together a very sophisticated analysis that considered the specific skill sets the company needs. We narrowed the search region and identified the relative cost of their payroll. JobsEQ helped us develop a preliminary workforce analysis that reflected how detailed GLS is and the high standards we hold ourselves to throughout the site selection process."
The Information You Need
GLS is one of the most sought-out site selectors in the world because of its commitment to bringing each client a thorough, rigorous examination of the best location for their particular needs. If you are competing with GLS, you need the best information to keep up. If you represent a region and want to make effective pitches to new business, you need to understand your labor market completely. You need JobsEQ.
Contact us to see how JobsEQ can give you a competitive advantage!
This blog reflects Chmura staff assessments and opinions with the information available at the time the blog was written.