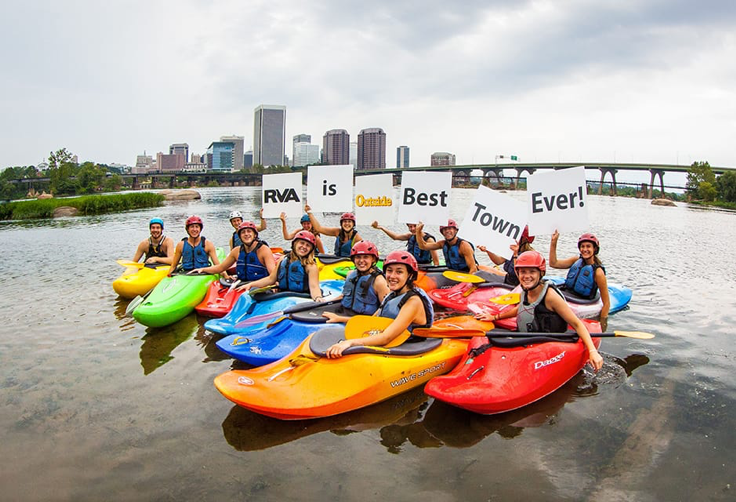 The Problem
The Greater Richmond Partnership (GRP) is the lead regional economic development organization for the City of Richmond and the counties of Chesterfield, Hanover, and Henrico in Virginia. The GRP team recruits companies from all around the world to locate in Greater Richmond and provide employment opportunities and taxable capital investment. Yet in the competitive world of economic development, GRP needed more robust labor data to show businesses that the Richmond region is the place to be.
The Solution
The Greater Richmond Partnership has had JobsEQ for over 10 years, and recently updated to get International Data as well. JobsEQ helps GRP…
Save research time. JobsEQ allows the GRP to save time and simplify their research process while increasing the quality and depth of data!
Compare to peer regions. JobsEQ also helps GRP compare Greater Richmond to competitor regions, so GRP can make a better case for why businesses should bring their jobs and investments to the region.
Gain a competitive edge. GRP also publishes JobsEQ data on their website so that potential businesses can easily identify Greater Richmond's demographics, cost of living, occupational employment wages, and more. In today's world, many site selectors form their first impression of a region based on a website. Publishing data on the strength of Greater Richmond's workforce gives GRP a competitive edge.
Greater Richmond Partnership has also taken advantage of Chmura's consulting services, partnering with Chmura on multiple studies to gain a better understanding of the Greater Richmond economy.
Using JobsEQ to Help Recruit the LEGO Group to the Richmond Region
In 2021, the Greater Richmond Partnership competed for a major new international manufacturing facility. The Request for Proposal was sizable with multiple organizations cooperating for the data-driven response.
"JobsEQ helped in gathering detailed information on colleges and training programs to meet the LEGO Group's requests. Because of the quality, depth, and ease-of-use, JobsEQ was able to quickly and accurately provide the exact information requested in the RFP.", said Jennifer Wakefield, President & CEO of the Greater Richmond Partnership.
Because having the workforce and training programs to prepare the workers for the manufacturing project was a key factor in Greater Richmond being selected as the ultimate location, JobsEQ played a role in the successful recruitment of the company.
The Chmura team is proud to have worked with our Richmond, Virginia neighbors at the Greater Richmond Partnership for 20+ years. Want to see how our labor market data and analysis can help you, too? Contact us about our labor market data today.
This blog reflects Chmura staff assessments and opinions with the information available at the time the blog was written.