Chmura is excited to reveal Resume Forensics, the latest addition to JobsEQ's family of analytics! Powered by millions of unique online resumes, this new tool gives JobsEQ a whole new range of capabilities. With Resume Forensics, you can:
Discover where your alumni land after graduation

Do they stay local?
Who do they work for?
Do they pursue additional degrees or certifications?

Promote successful outcomes associated with specific programs

How many grads go on to work for Fortune 500 companies or community-based organizations?
What types of jobs are they performing?
What are typical, entry-level wages?

Glean insights to refine existing programs and develop new ones

What are the key skills that alumni are using in their careers?
Are there additional credentials that alumni obtain?
Are there opportunities to build relationships with certain employers?
With Resume Forensics, you can launch your queries using a variety of different filters including school, program, employer, occupation, place of residence, and many more. For example, querying by "University of Central Florida," Resume Forensics captures and reports over 52,000 resumes. Within this sample, top employers include University of Central Florida, Florida Hospital, Universal Orlando Resort, Lockheed Martin, and Orlando Health.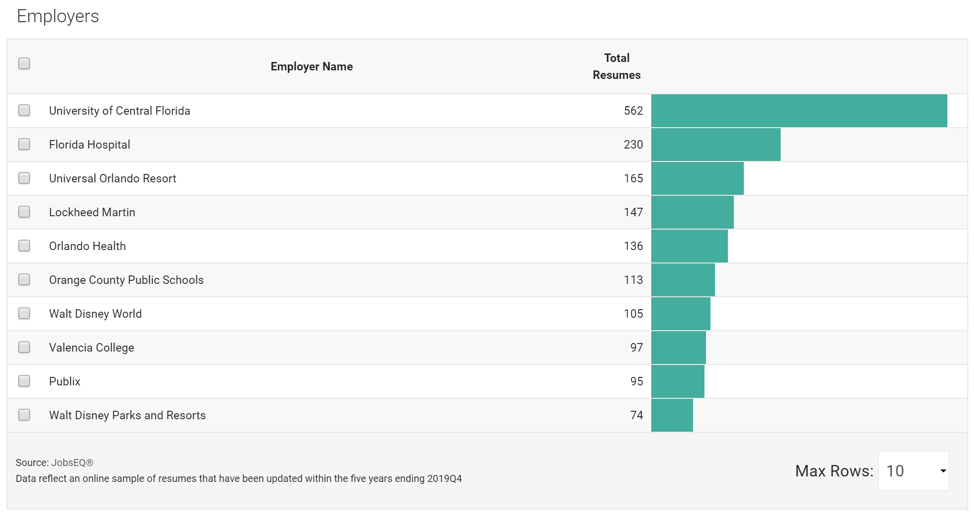 Looking at a mix of different programs and related wages, we see that graduates of UCF's accounting and finance programs tend to start their careers earning the highest wages amongst this sample of peer programs, while grads of their health science program tend to earn the lowest: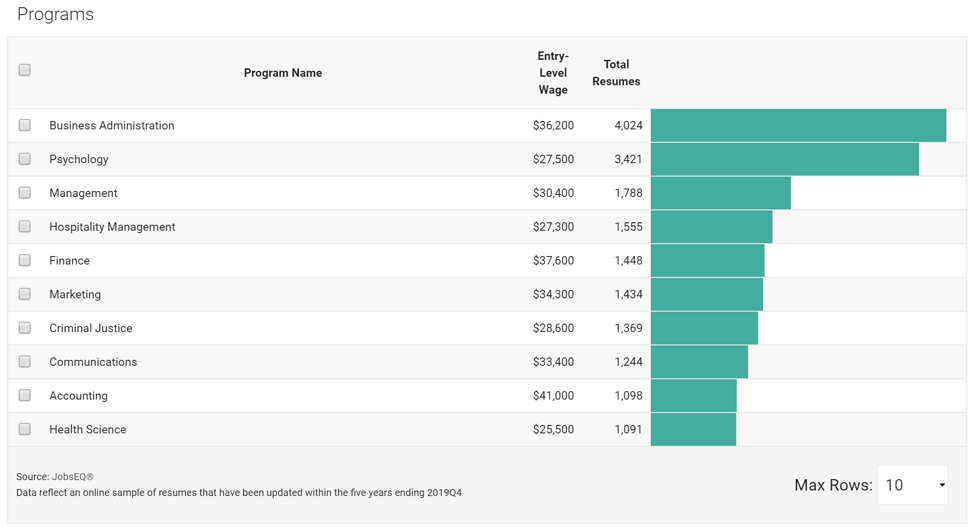 Creating a custom filter combining accounting and finance within this query shows us that grads of these programs are working for Bank of New York Mellon and Lockheed Martin, and that grads are most concentrated in the metros of Orlando-Kissimmee-Sanford, FL; Miami-Fort Lauderdale-Pompano Beach, FL; and Palm Bay-Melbourne-Titusville, FL.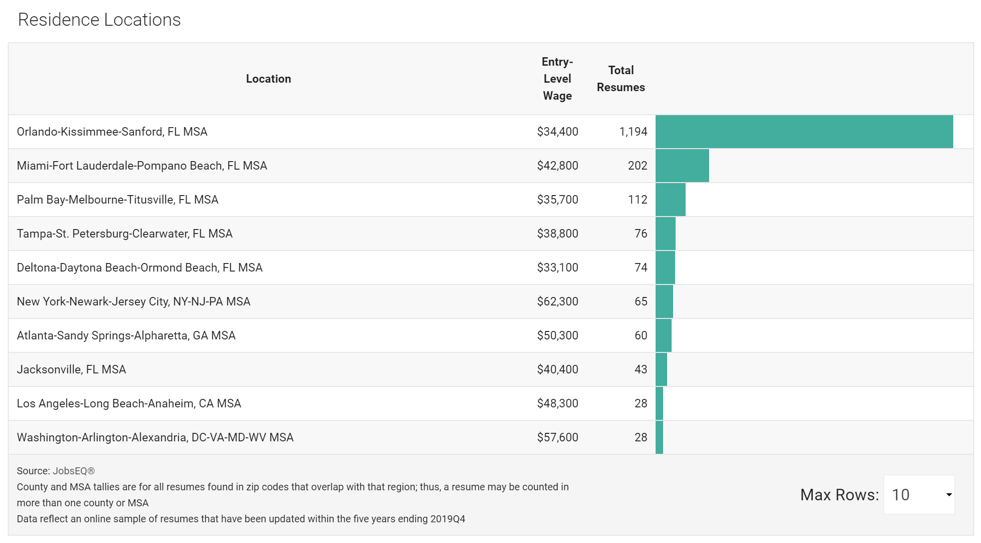 Important skills grads convey on their resumes include Microsoft Excel, Intuit QuickBooks, and SAP; and key certifications include Certified Public Accountant (CPA), Series 7, and Notary Public.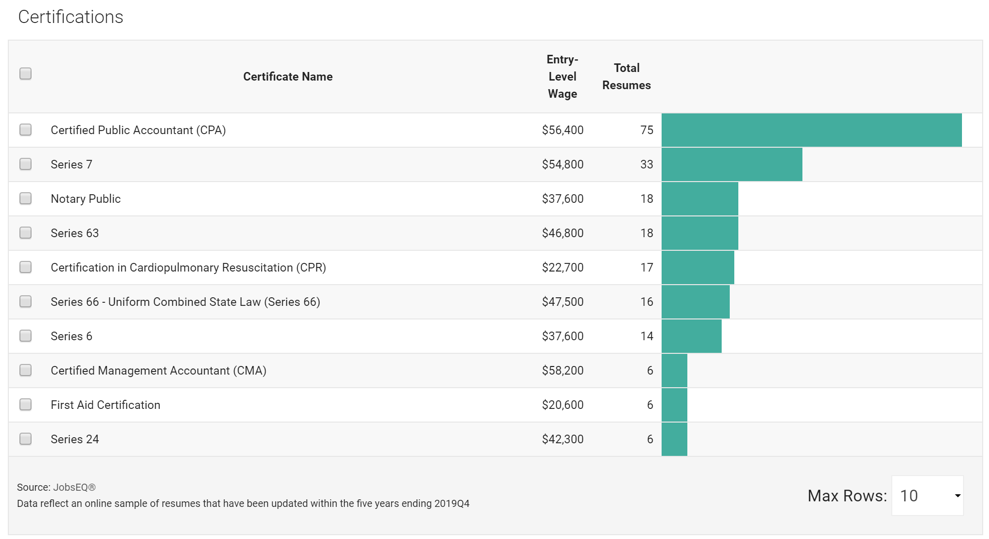 You no longer have to imagine folding these data into your next program review, funding proposal, or outreach to prospective students – this feature is now live in JobsEQ!
We are excited to reveal this new analytic, but would love to hear what you think. Please contact us for a demo or to learn more.

This blog reflects Chmura staff assessments and opinions with the information available at the time the blog was written.