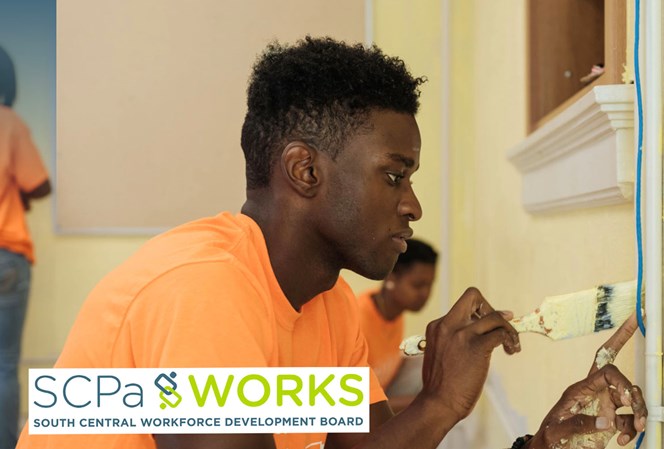 The Problem
South Central PA Works (SCPa Works) manages workforce development for an eight-county region in Pennsylvania. They fund employment and training programs to empower job seekers to obtain new skills and career opportunities. But they didn't have a consistent source of labor market data. Jesse McCree recalls "When I was the Director for Strategic Initiatives at SCPa Works, I could not understand how we didn't have any labor market software. I spent a lot of time and energy cobbling data together from the Bureau of Labor Statistics and local data…and with few results.
"When I became CEO of SCPa Works, I said 'We're going to pay money to do this analysis the right way and the professional way,'" says McCree.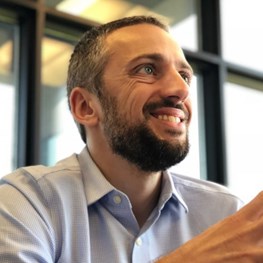 Jesse McCree, CEO of SCPa Works.
The Solution
Jesse McCree quickly decided on JobsEQ by Chmura as the best source of labor market data. "It didn't take my Board long to realize that the money we pay for JobsEQ is a drop in the bucket compared to the value we get. JobsEQ has positioned us as a source of good labor market data in the community."
Since COVID-19, SCPa Works has extended their partnership with the Chmura team by purchasing a custom COVID-19 Impact Study in addition to their JobsEQ subscription.
Chmura's COVID-19 Impact Study helps SCPa Works:
Move from scary anecdotes to real data. "We had a lot of anecdotes about who was getting laid off, but we had no real data. So we decided to invest in a study that will be distributed widely around the region," says McCree. Chmura's COVID-19 Impact Study analyzed how Pennsylvania's COVID-19 policies affected the local economy and identified which industries and occupations were most vulnerable.
Gain clarity and focus. "The report is an incredible benefit to our region," says McCree. "It allows us to be focused." McCree has shared the impact study with nine economic development organizations in South Central Pennsylvania so the regional players can work together to help job seekers.
Target efforts towards sectors hit hardest by COVID-19. COVID-19 can seem overwhelming, but McCree uses Chmura's impact study to break the problem down into manageable pieces. "We can't be all things to all people," admits McCree. "So we use the impact study to find out what change we can actually affect. For example, if we've got five industry sectors that will be hit the hardest by COVID-19, why don't we spend 80% of our energy on those five sectors?"
JobsEQ has also helped SCPa Works weather the pandemic. Since subscribing in 2017, JobsEQ has helped SCPa Works:
Become experts. "JobsEQ makes us seem like experts when we're really not," McCree laughs. At Chmura, we believe you shouldn't have to be a PhD economist to understand data. JobsEQ puts all the labor data in the same place to make it easier for our client to make good decisions.
Act as the "honest broker" of data in South Central Pennsylvania. JobsEQ was the "olive branch" that helped McCree collaborate with local economic developers. "I explained that JobsEQ data wasn't 'our' data, it was our data as a region," says McCree. That opened a lot of doors. SCPa Works now uses labor market data as the common language between economic development, higher education, and the business community.
Start a successful business outreach program. SCPa Works joined forces with local economic development organizations to start a business outreach program that was "easily top in the state." SCPa Works used JobsEQ to contact businesses and answer their questions on skills, labor availability, and site selection. They also used JobsEQ's RTI job postings analytic to connect job seekers from PA CareerLink to local employers.
The Chmura Difference
SCPa Works is a model for using Chmura's labor market data and analysis to affect real change.
Driving action. "We believe strongly that data-driven and evidence-driven decisions are the only way a workforce board should be making decisions," says McCree. "We use JobsEQ and the COVID-19 Impact Study to drive actionable strategies for our region."
Access for one-stop directors. JobsEQ is so user-friendly that SCPa Works has purchased JobsEQ access for all its site administrators at American Job Centers. From the CEO to one-stop directors, SCPa Works is using JobsEQ to make data-driven decisions and get people back to work.
Great customer service. "My team has had great, fluid communication with the Chmura team," says McCree. "The COVID-19 Impact Study has gotten really great feedback from our Board."
The Chmura team is proud to work with a workforce board that is so dedicated to making data-driven decisions. We look forward to our continued partnership with South Central PA Works.
Are you a JobsEQ client who needs a COVID-19 Impact Study? Do you need labor market data to bring together regional partners?
Contact us by submitting the form below. We'll show you how JobsEQ and our consulting services can help you win.
This blog reflects Chmura staff assessments and opinions with the information available at the time the blog was written.